My Mommy My Hero My Daddy My Hero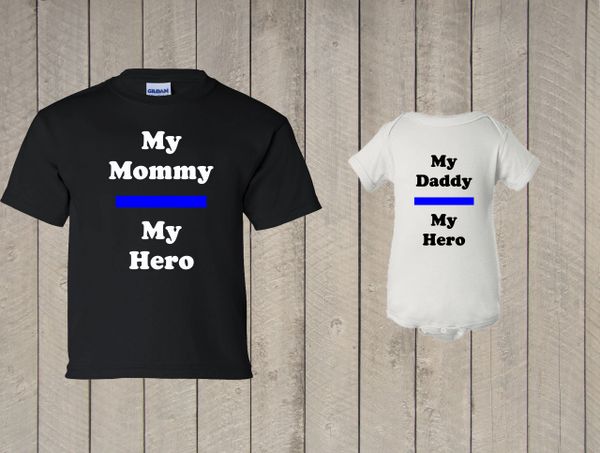 My Mommy My Hero My Daddy My Hero
Choose from My Daddy My Hero or My Mommy My Hero. We can customize the text if you would prefer aunt, uncle, or anyone else.
Want a little Sparkle? We can change the Blue Line to a Sparkly Blue Line!
Youth Shirts are Gildan tees, onesies and toddler shirts are Rabbit Skins brand have been known to shrink.
Reviews