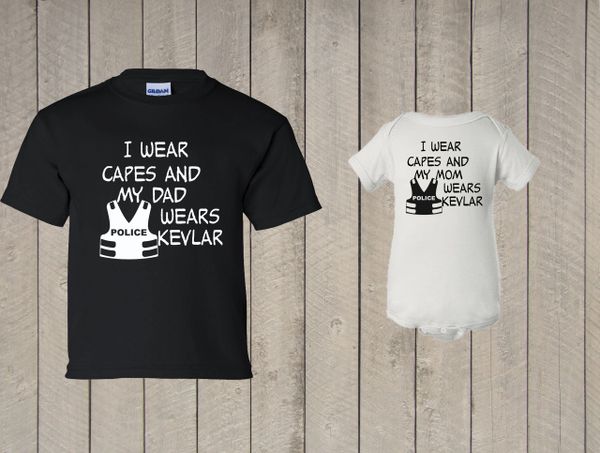 I Wear Capes
Capes and Kevlar. You get to pick who wears the Kevlar in your family.
If no text color is picked we will do black or white depending on the shirt color.
Youth Shirts are Gildan tees, onesies and toddler shirts are Rabbit Skins brand have been known to shrink.
Reviews