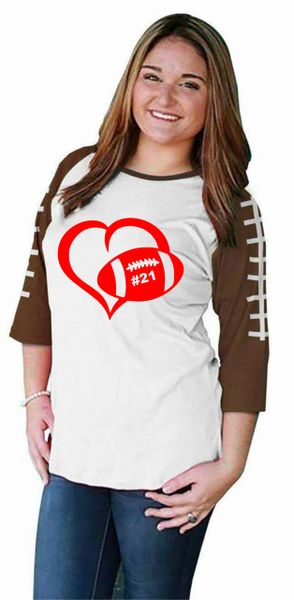 Football Heart Raglan
Ladies Football Raglan! These shirts sport a white body with brown sleeves and screen printed football laces. Made here in the US, these will be sold as a pre-order only until July 11. The amazing company we work with on these only makes what is ordered so extras are usually not available. Shipping for these will be the beginning of August since the shirts themselves have not been made yet.
These are a ladies fit so if you want them a little more loose fitting order a size up.
Reviews