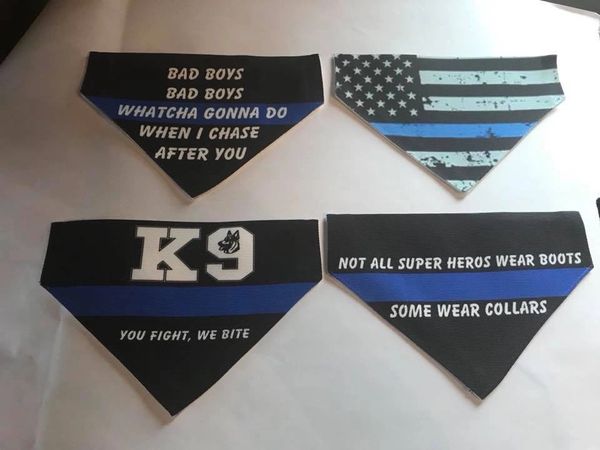 Dog Bandana
These dog bandana's slide over the collar. They measure out at 7 1/2" x 5 1/2" and are 100% polyester spun knit. Order one of the premade designs or we can help you customize your own!
Cleaning Instructions:
Bleach-free and scent-free detergents are recommended. Use a minimum amount of laundry products and no dryer sheets or fabric softeners. Additives can inhibit the wicking power of the fibers.

Reviews